Troy High School Wrestling
2022 – 2023
TROY WARRIOR WRESTLING

MANDATORY MEETING

FOR ALL PARENTS AND WRESTLERS
*Atleast one parent and their wrestler must attend (Please call the coach if there is a conflict)
When – Thursday October 13th
Time – 6:30 PM
Location: Troy High School Library (Room 204)
Topics: Wrestling The Sport, Wrestling the Commitment to the Team, Team Finances and Donations, Troy Classic Fundraiser Tournament, Booster Club Membership, Schedule for the Season, Hygiene and Weight Loss.  
Contact Coach Whittemore, via text or email, with your name and questions to receive more information.
[email protected] or (714) 928-8774 
Our Mission Statement
It is our goal to shape every student athlete into the greatest version of themselves. To test the meaning of hard work, growth, and more. Every wrestler learns core values that can be applied to any situation of life.
Troy High School Wrestling Booster Meeting
Date: Tuesday, March 7th, 2023 Time: 7:00 PM Via Zoom: Email [email protected] for login information.
Head Coach
Doug Whittemore
Assistant Coaches
Aaron Adams
Paul Halewijn
Christian Nguyen
Daniel Sanchez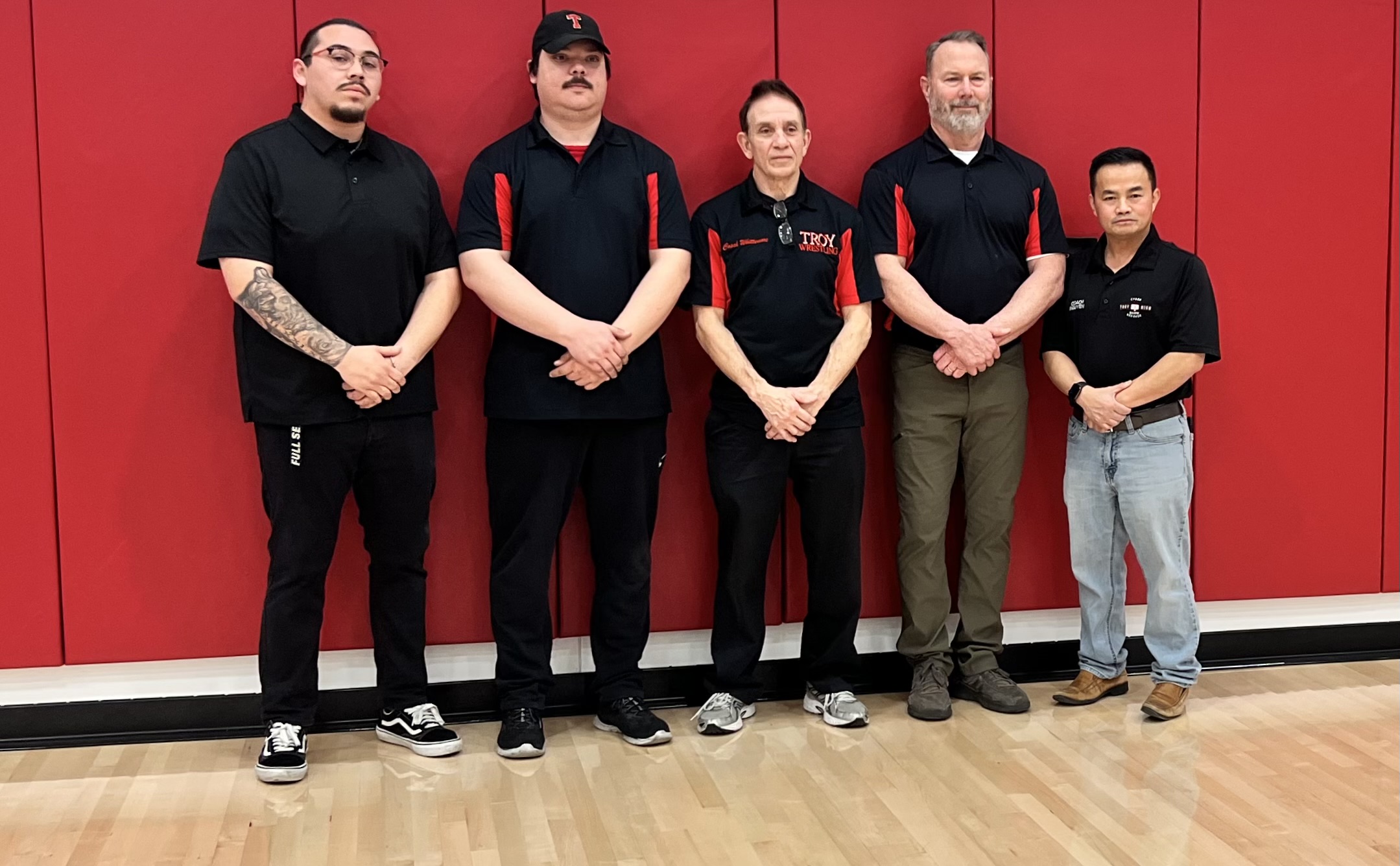 Dates: January 14, 2023
Time: 9:30 AM
Location: Troy High School North Gym
for more information